Notes From A Playwright…Ten Lessons for the playwright learned in The Acting Studio - New York
February 09, 2016
THE CLASSROOM, THE REHEARSAL ROOM, AND PERFORMANCE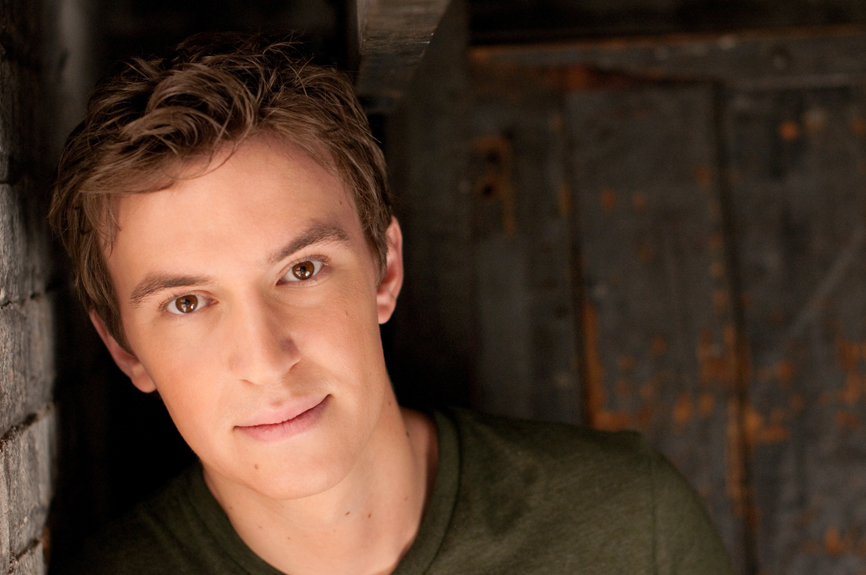 Ten Lessons for the playwright learned in The Acting Studio - New York's playwriting classroom, in Chelsea Repertory Company's rehearsal room, and in performance.
by Michael Aguirre
Many of the plays I've written began as ideas developed in the Playwriting 1 and 2 classes at The Acting Studio - New York. Over the past four years I've had the fortunate opportunity to see some of those plays fully realized at the Studio, and presented in productions and readings by Chelsea Repertory Company and Lab. Given this opportunity, here are a few helpful points I've learned:
IN THE PLAYWRITING CLASSROOM:
1. Write! And then write some more. Ten pages a day. At least ten pages. They may be brilliant, or they may be drivel, but get into the habit of writing, writing, and keep writing.  Without inhibitions. Then…
2. Murder your darlings. It's good to love your work, but...  Arthur Quiller-Couch once wrote, about writing "you must murder your darlings." In order to be a writer you must learn to be ruthless. Don't get too attached to anything you write. Most first drafts are absolute crap. And like crap, they should be flushed away.
3. Learn to live with it. It is said Noel Coward wrote Hay Fever in three days. Well, we're not all Noel Coward. For most writers, script development takes years. Consider it an investment. When you start with an idea and begin to develop it into a script, stick with it. Be patient. It may take years to develop from classroom to production.
4. Know what has come before. As a writer it is necessary to become well-acquainted with the theatrical canon. Part of self-education is reading plays. Don't skim like I used to do in school. Really READ Shakespeare. READ Sophocles. READ O'Neill and Williams. Read Suzanne Lori Parks, David Mamet, Arthur Miller, Tony Kushner, Annie Baker. It's important to see how good plays are written.
IN THE REHEARSAL ROOM:
5. Defend your point of view. Protect what you have written, and know why. However...
6. Be open to changing your point of view. Remember theater is a collaborative art. Designers, directors, and actors are all artists and may offer you a new perspective. Really LISTEN to them. You don't always have to agree, but sometimes an actor can bring something to the mix that will improve your script. That's a good thing!
7. Draw  on everything: See everything. Everything. Plays, musicals, Broadway, Off Broadway, Off-Off Broadway, Regional, Community, Summer Stock, Performance Art, Dinner Theatre. If you see a good production, try and figure out why it's good. If you see a bad production, even better! Try and figure out what was missing. Then use this knowledge when in rehearsals.
LESSONS LEARNED IN PERFORMANCE:
8. Don't run and hide.  At first, when it came to performances, I would run and hide. This was a big mistake. As a writer you can learn a tremendous amount from performances. Listen to the audience. They are the last element added of a live performance and they are the barometer of what works and what doesn't. They may not know as much as you about writing a play but if it's interesting, they will stay involved. If it's funny, they will laugh. If it's moving, they will be moved. If it's boring, they will squirm, cough and unwrap candies. It's all okay. Learn from them.
9. Watch it grow!  Like anything, the performances will grow and change over time. Watch how the actors grow into their roles. Watch what works. Watch where the actors get better and where they are still struggling. See where the play has gained or lost clarity. See where the plot thins and thickens. See where it still needs work.
10. Enjoy it, but not too much. Don't settle. There is always more work to be done.
Mike Aguirre (playwright/actor) is originally from the Chicago area. He was first introduced to The Acting Studio – New York taking playwriting courses with Anne Phelan.  In her class, Michael developed Almost a Fantasy, which was work shopped with the Studio and subsequently produced at the NYC Fringe Festival under the direction of John Grabowski.  Since then, Michael has developed Mountain King, Rose Queen which premiered at the e-Merging Artists 2013 Festival under Grabowski's direction.  His most recent e-Merging Artists 2014 production, John Wayne's America, was also developed in Anne Phelan's class.  Mike's Chicago theatre credits: Steppenwolf, the Windy City Players, Chicago Dramatists, and First Folio.  Regional credits: The Wilma Theater (Philadelphia), the Hexagon Theatre (South Africa), Red Barn Theater (Indiana). New York Credits: Pearl Theatre (City Center), Signature Theatre, Waterwell, Boomerang, Snorks and Pins, and New Light Theater Project (founding member).  Michael was a 2011 Wide Eyed Productions Playwright Apprentice and Rising Sun Theatre Co.'s resident playwright in 2013.  He was a semi-finalist for the Neil Labute New Play Festival (2013), a Woodstock Byrdcliffe Fellow, Evans Scholar, and a graduate from Indiana University.