« Back to Class Listings
Playwriting Workshop Class
Cost:
$400/ $240* (*40% off for class repeaters)
Term:
8 weeks
Apply Now
Playwriting is a very different craft from writing prose. When writing for actors, one needs to understand the methods actors use to bring a playwright's words to life. In this class the student will learn the subtle techniques characters use to influence each other - and how to make situations exciting and filled with tension. Starting with the short dramatic or comic scene, we will expand towards writing a fuller work - either a one act or a full length. Students will also be given techniques of how to get over "page fright," the fear of getting started. Students will be expected to write every week and bring at least three pages to each three hour class. We will be exploring the tools of theater, including but not limited to: character, theatricality, dialogue, setting, images, actions and obstacles.
With each producing season a selection of these plays are cast with actors from Chelsea Repertory Company & LAB at the Studio and assigned a director, allowing each student playwright to go through the rehearsal process with their script in preparation for private Studio LAB readings and public workshop productions at the Studio. Many plays are selected each year to be produced by Chelsea Rep LAB in their annual e-MERGING ARTISTS: One-Act Play Festival.
Please note: Students should plan on spending three hours outside of class each week for reading and writing class assignments.
Broadway playwright Jeremy Kareken (The Lifespan of a Fact) Chelsea Rep Playwriting LAB held each month.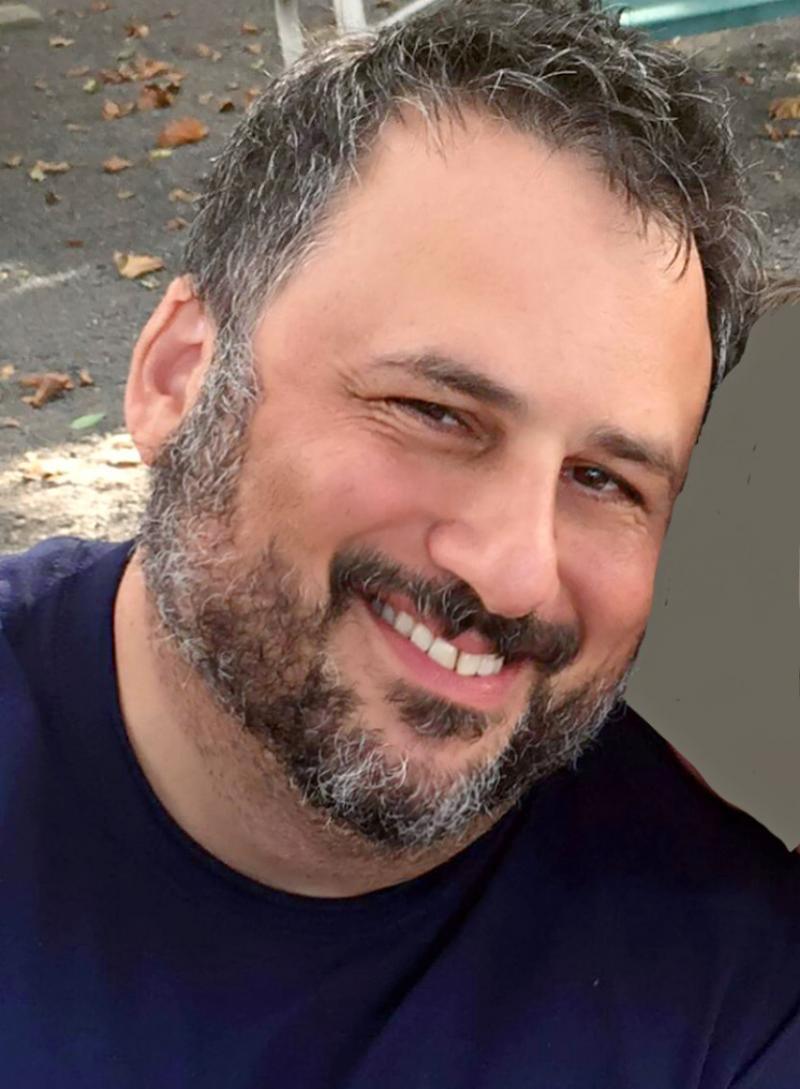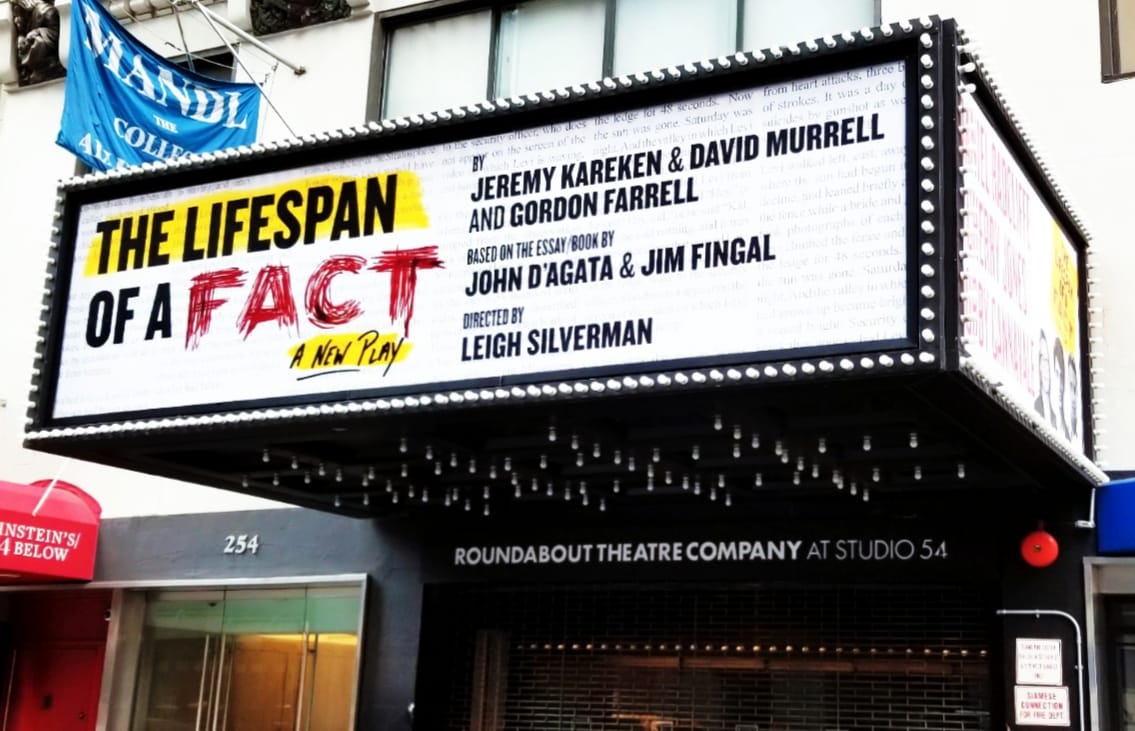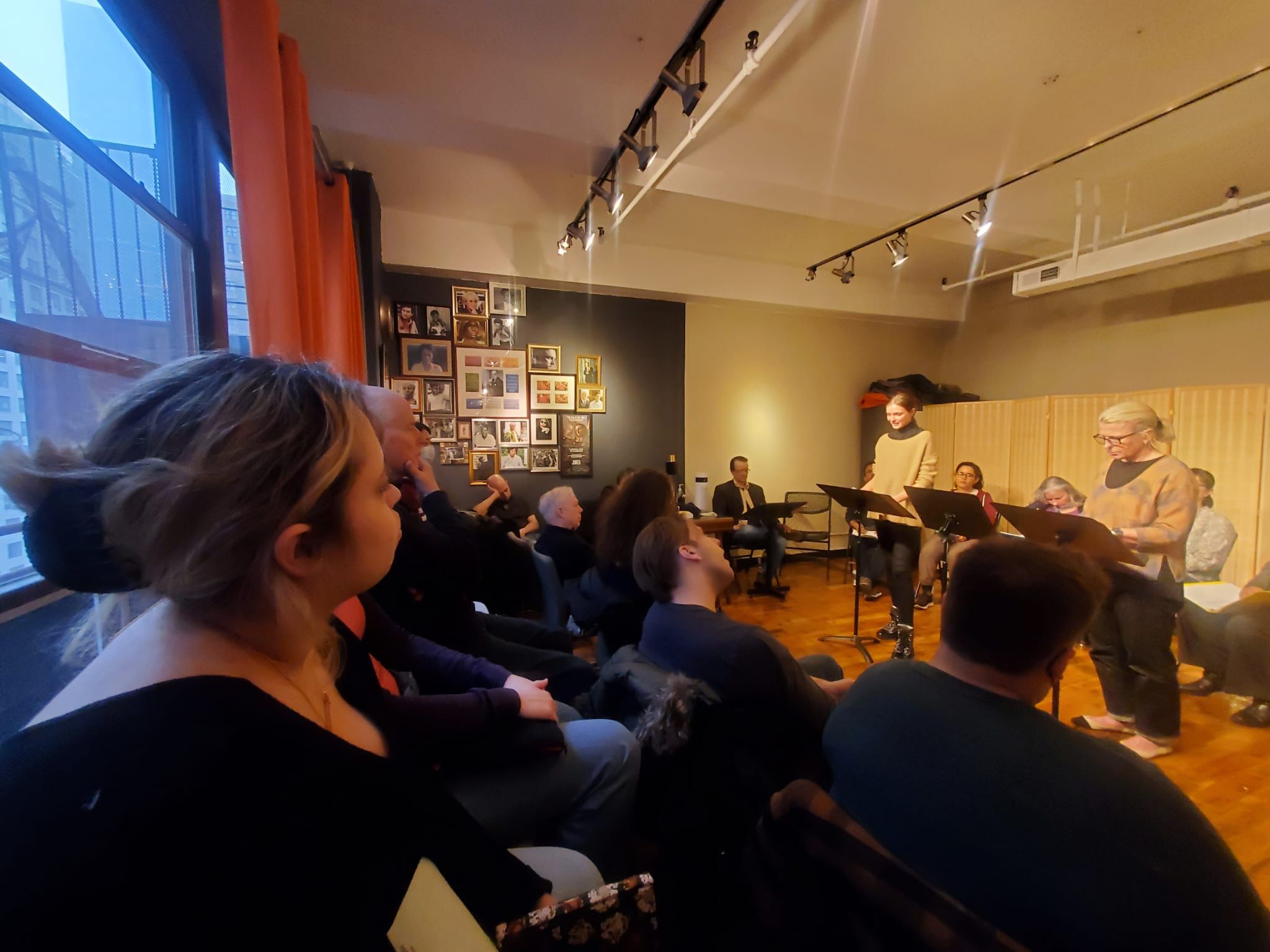 Student Testimonies:

"Great News! I got an email today from the Riant Theatre, the company that produced my play "Paula's Visitor" and was also read at The Acting Studio a while back. They want my work to be included in their next anthology. I am going to be published and will have a share of the Royalties! Thank you guys for making this work!" - Keith Filangieri (May 2013)

"Good news today. I was accepted to the Woodstock Byrdcliffe Fellowship and Residency (an artist colony for 4 weeks up in Woodstock) to work on writing. The script I had submitted for consideration was MOUNTAIN KING which was developed in Anne's class and then put on last winter's e-Merging Artists Play Festival. Again, many thanks." - Michael Aguirre (May 2014)

"I have fantastic news that I thought you would like to hear. I have been writing screenplays and my screenplay Geneva's Valentine was nominated for Best Feature Comedy at the 2015 Northern Virginia International Film Festival. I also won for Best Feature Screenplay for the same script at the 2015 Beverly Hills International Film festival. Thanks for giving me a wonderful beginning!" -Sheila Robinson (May 2015)
Writers are urged to submit work and/or attend the monthly Chelsea Rep Playwriting LAB.
Scheduled Sessions for:
Playwriting Workshop Class
| | | | | | | | |
| --- | --- | --- | --- | --- | --- | --- | --- |
| Winter A: 2024 IN-PERSON | 8 wks | Kareken | Sun | 11:00 am - 2:00 pm | Jan 21, 2024 | $400/ $240* | open |
| Winter B: 2024 ONLINE | 8 wks | Kareken | Sat | 1:00-4:00 pm | Feb 3, 2024 | $400/ $240* | open |
| Spring A: 2024 IN-PERSON | 8 wks | Kareken | Sun | 11:00 am - 2:00 pm | Apr 7, 2024 | $400/ $240* | open |
| Spring B: 2024 ONLINE | 8 wks | Kareken | Sat | 1:00-4:00 pm | Apr 27, 2024 | $400/ $240* | open |
| Summer A: 2024 IN-PERSON | 8 wks | Kareken | Sun | 1:00-4:00 pm | Jun 30, 2024 | $400/ $240* | open |
| Summer B: 2024 ONLINE | 8 wks | Kareken | Sat | 1:00-4:00 pm | Jul 13, 2024 | $400/ $240* | open |
| Fall A: 2024 IN-PERSON | 8 wks | Kareken | Sun | 1:00-4:00 pm | Oct 6, 2024 | $400/ $240* | open |
| Fall B: 2024 ONLINE | 8 wks | Kareken | Sat | 1:00-4:00 pm | Oct 19, 2024 | $400/ $240* | open |