« Back to Class Listings
1-Year Acting for Film & Theatre Conservatory - FALL 2018
Cost:
$12,000 ($3000 x4 installments) 0%-interest plans available
Term:
8 months / full-time
Apply Now
"Demanding the highest standard of excellence. Improving upon the works of the previous masters. Aspiring to the highest quality attainable."
The 1-Year Acting for Film & Theatre Conservatory is a professional, full-time MEISNER TRAINING ACTING PROGRAM that focuses on instrument development and is designed to provide actors with a solid foundation in the techniques of acting, improvisation, character study, scene study, movement/mime/body percussion, voice, speech, singing, stage violence, theatrical makeup, acting for the camera, on-camera audition, text analysis, and history of acting styles, in addition to career basics and mentoring of students into the performance arts profession. It is a rigorous, extensive program for students seeking a level of training needed to develop them into well-grounded, professional artists capable of acting in film, TV and theatre.
The 1-year program offers a progressive, eight-month, 30-hours-per-week curriculum of classes Monday-Friday. The acting training adheres to the exercise-based method of development devised by legendary acting instructor Sanford Meisner which now is considered an industry standard. In addition to classroom work, the full-time conservatory offers practical experience through performance opportunities with Chelsea Repertory Company & LAB, the Studio's resident theatre company comprised mainly of studio-trained actors. The conservatory curriculum is devised by studio director, James Price, who is a career teacher of acting with over 50 years experience. Mr. Price has been training successful actors in New York City since 1982. The conservatory's staff of instructors are all master teachers with many years of active and on-going professional experience in both the industry and in education. The Studio prides itself in providing superior instruction and development for the actor/student with individualized, personal attention and support.
Students interested in a less rigorous, part-time, evening/weekend program should look at the Evening Acting Program.
REQUIREMENTS FOR ADMISSION

Minimum age is 18 years. Applicants must demonstrate professionalism in all admission details. DO NOT BE CASUAL IN APPLYING; BE READY. He/She must possess maturity and be deemed ready to undertake a rigorous and demanding training program. The Acting Studio – New York is open to all who are serious and intent on developing a high level of actor skills pursuant to establishing professional careers acting in theatre and film. Prior acting experience is not required. We ask that all applicants to the studio first familiarize themselves with the studio website and its programs prior to submitting an application. Program admission is by studio selction to be determined after the final interview is conducted with the director.
HOW TO APPLY
Applicants must complete the admissions application in its entirety and submit all of the following upon applying:
Applicant must upload a recent photo along with their application. (headshot/resume is optional but not required)
Applicant must submit a non-acting letter of recommendation attesting to their personal character from a non-professional who has known them for at least five years.
Applicant may also submit (optional) a letter of recommendation from an acting/performance professional or teacher who has worked with the applicant.
Applicant must submit a brief statement of intent explaining why they are seeking conservatory training at The Acting Studio – New York.
Applicant must pay a $75. application fee. Payments may be made by cash, check or credit card. Please make check/money order payable to "The Acting Studio - New York." You may also pay via PayPal with a credit card using the button below.
Applicant must have a personal, one-on-one, interview with the studio director James Price to be scheduled after application, and all support materials and fee have been received.

After submitting the application along with your uploaded photo and support documents and $75. fee payment, you will receive a confirmation email that it has been received. Please contact admissions@actingstudio.com if you do not get a confirmation within 24-48 hours. Applicants who are unable to appear in-person for an interview may request to be interviewed by telephone or via Skype. A final determination of admission will be made after a personal interview with the Studio Director.
FALL 2017-2018 PROFESSIONAL ACTOR TRAINING CONSERVATORY APPLICATION TIMELINE:
We begin accepting applications: October 1st, 2017 for Fall 2018.
Early Registration Admission Earned Discount 15%: Deadline is February 1st, 2018.
If we have any spaces remaining in a program then we will continue to accept qualified applicants until enrollment reaches capacity. We are a selective private studio conservatory with a limited enrollment policy and we recommended that applicants apply early to secure their place for the coming year.
CLICK FOR ADMISSIONS INFORMATION:
Parent Testimonials: (click here)


Students and alumni in
SPOON RIVER ANTHOLOGY (AUG-2013)



Conservatory students in the film/stage makeup class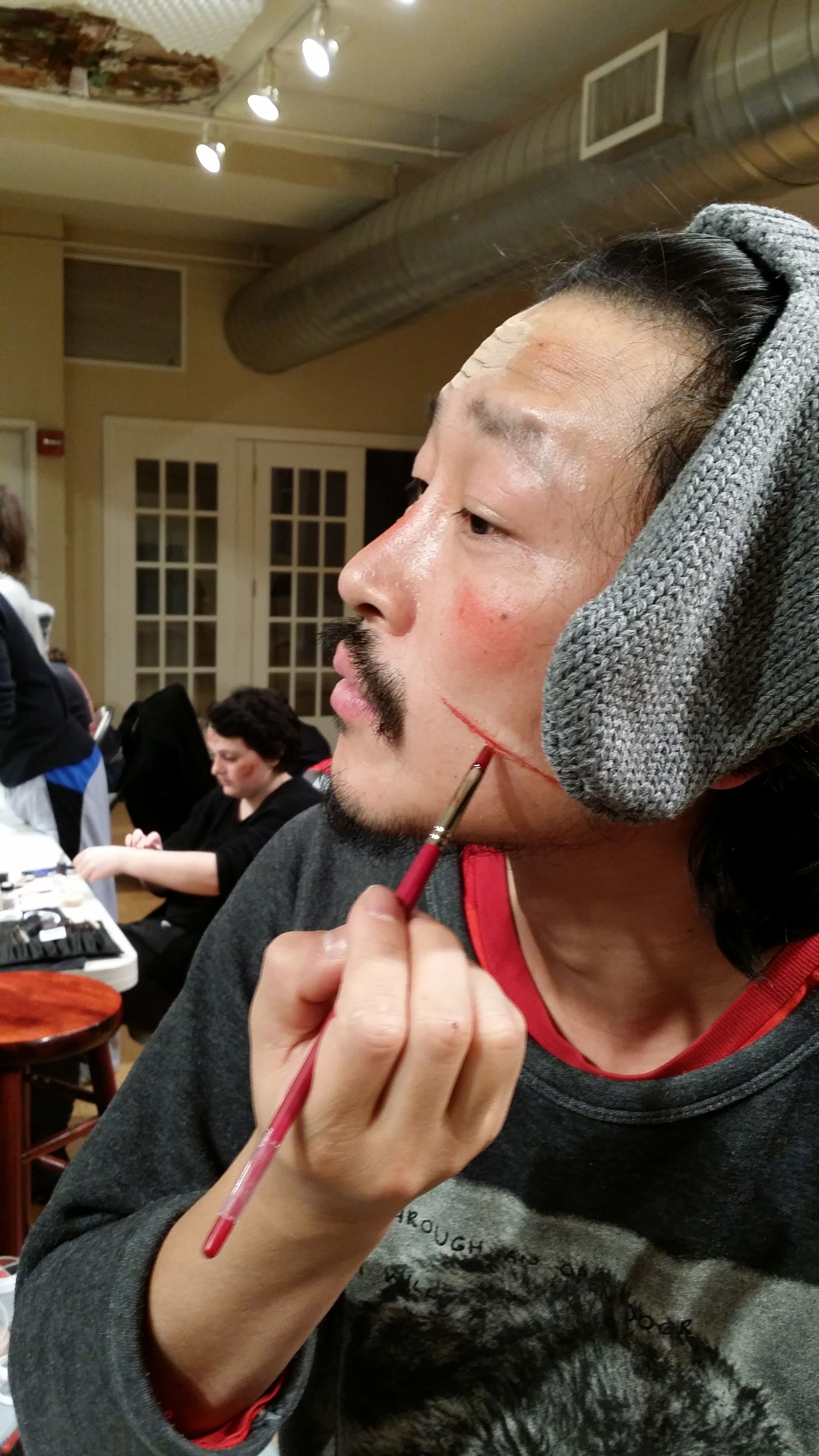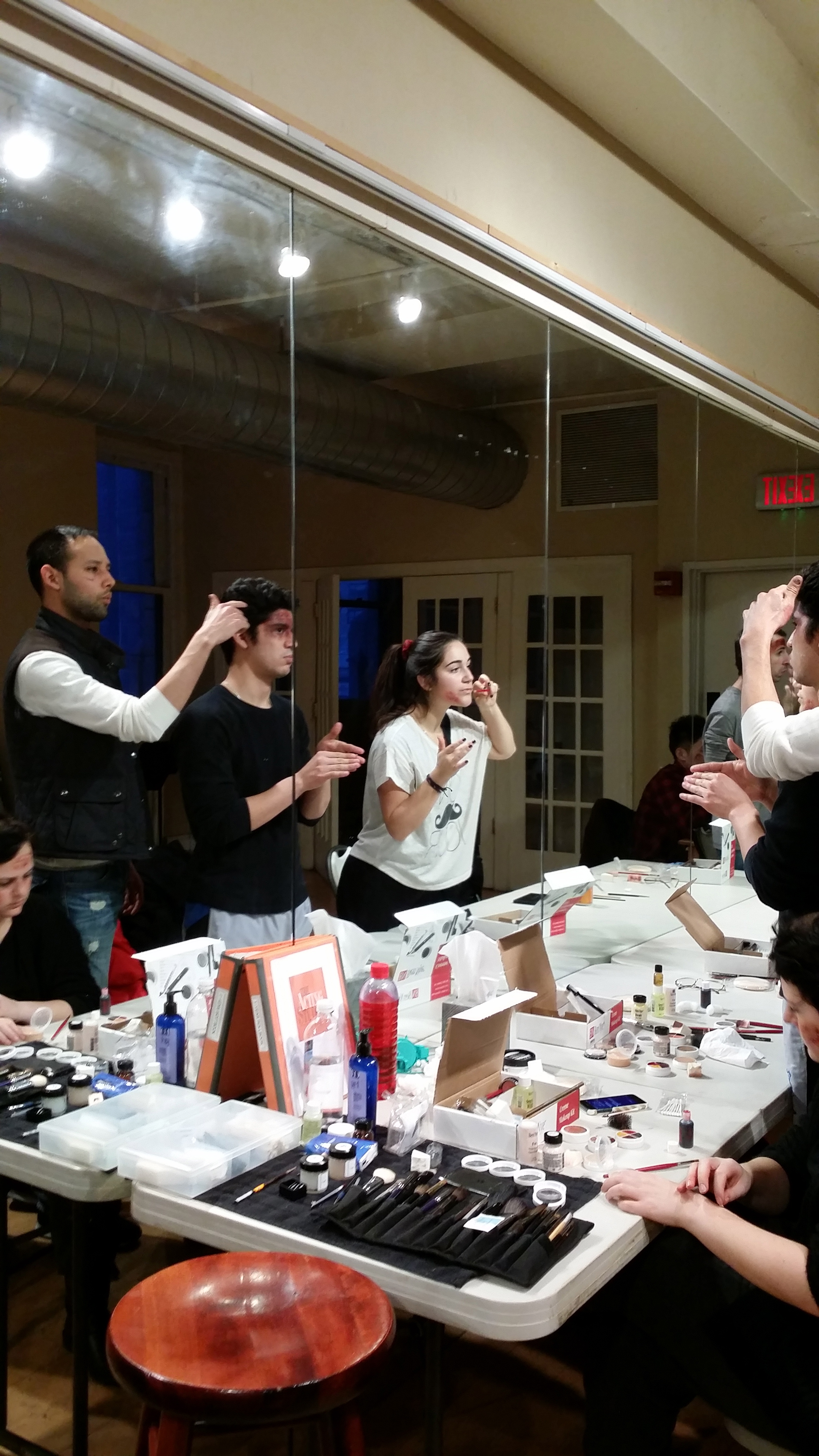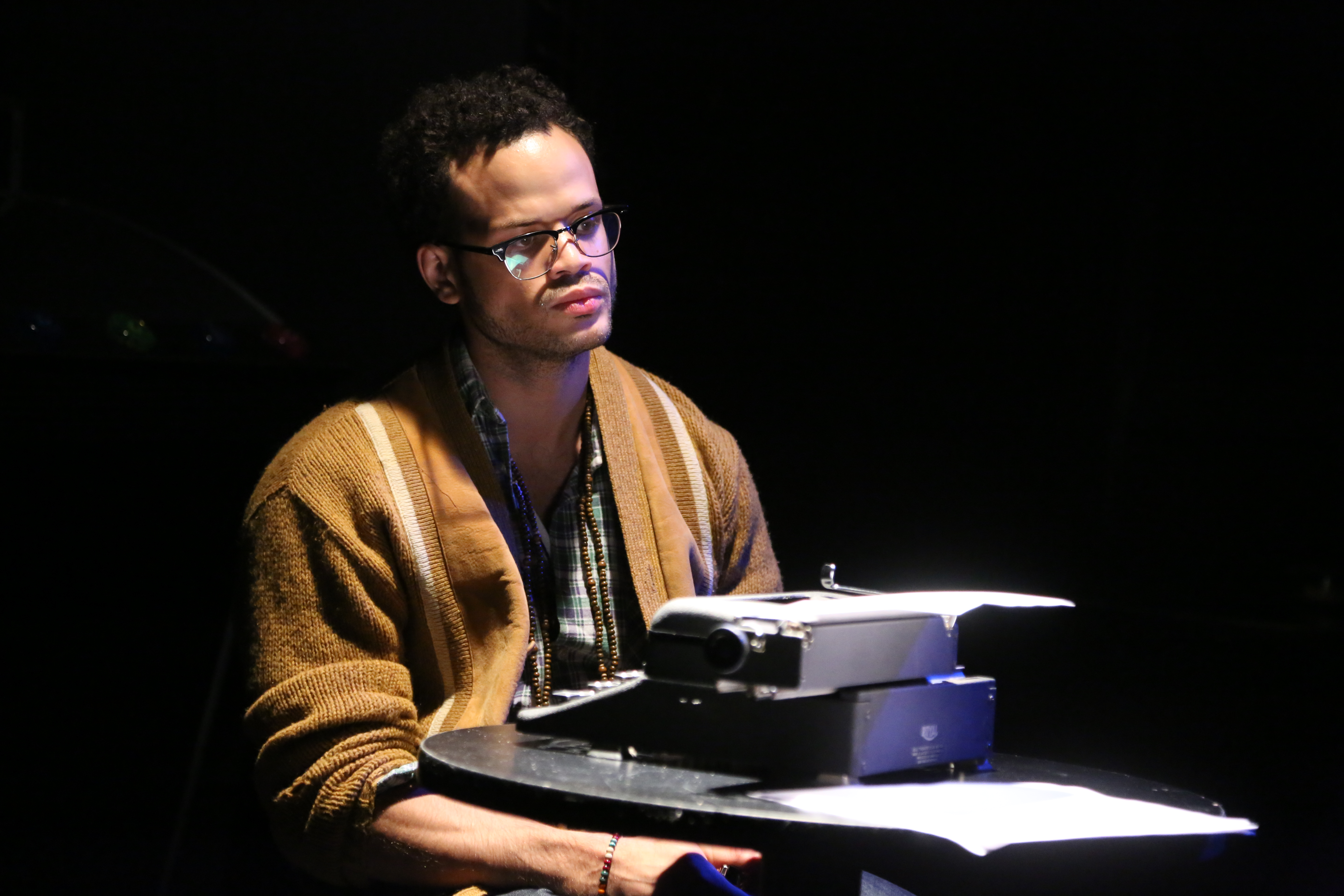 (AUG-2014) Conservatory student John-Ivan Moquete in
Chelsea Repertory Company production of NO PLACE TO BE SOMEBODY
Early registration before Feb. 1, 2017 earns 15% tuition reduction. Late admission may be possible. Contact us.
Scheduled Sessions for:
1-Year Acting for Film & Theatre Conservatory - FALL 2018
| | | | | | | | |
| --- | --- | --- | --- | --- | --- | --- | --- |
| FALL 2018 | 8 mos | Faculty | Mon thru Fri | 9:10 AM-4:40 PM | Sept 24, 2018 | $12,000 ($3,000.x4) | open |