Victor Verhaeghe - On-Camera Film/TV Audition
Victor is currently filming his third season as an actor on the HBO hit series BOARDWALK EMPIRE in the recurring role of "Damien Fleming." Among his many other television acting credits are: Blue Bloods, The Good Wife, Damages, Bored to Death, Ugly Betty, Fringe, Sex and the City, Spin City and the Law & Orders (nine times).

Victor's many theatrical productions as an actor including Pratfalls at the Abingdon Theater with Ground Up Productions. He also played "Pale" in Burn This and "John" in Baby with the Bathwater with Ground Up. Off-Broadway, Victor starred in Magic Hands Freddy with Ralph Macchio at Soho Rep. Over the years he has performed many times in Chelsea Repertory Company productions, most recently: "Raulito" in John Guare's Landscape of the Body, directed by John Grabowski. Victor wrote, produced, and starred in 12 episodes of the web series, Cop-Doc, for mdialog. He also co-wrote, produced and starred in the feature film: H.O.L.E – The Disillusionment of Mike and Eva. Victor has been writing, producing and performing in his own variety show, The Victor Verhaeghe Hour at the Abingdon Theater on a monthly basis for the past two years. In addition to his teaching at the studio and at New York Film Academy, Victor also writes and produces plays and short films, and performs live character and sketch comedy whenever he can.
Turner Smith - Stage Violence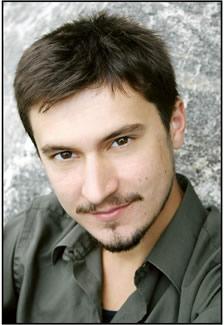 Turner Smith is a stunt performer and fight choreographer working in both film and theater, focusing primarily on the creation and performance of fight sequences for the screen. He is a graduate of NYU/Tisch Drama where he focused on Acting and Fight Direction, and has extensive training in a variety of stunt techniques, weapon styles and martial arts with many different instructors. His stunt and fight training includes over a thousand hours of classroom experience with many of the most respected fight directors in the country, including Fightmasters J. David Brimmer and Michael Chin, and he first began his choreography career as an assistant to Mr. Brimmer. Since then he has provided fight choreography for dozens of theatrical productions in New York City, and continues to work with Mr. Brimmer and others on and off Broadway. He teaches frequently at workshops and master classes throughout the New York area. He worked for several years as a teacher's assistant for the stage combat classes at NYU/Tisch Drama, and remains a frequent assistant teacher at Combat, Inc. and Fights 4, the two most respected stage combat training programs in New York.
Nicole Ricciardi - Acting Shakespeare, Monologue Workshop
Nicole is a theatre director, actress, and assistant professor of Theatre in Monmouth University's brand new BA Program. She was formally the Head of Acting for the New York Film Academy and Assistant Professor of Drama for Syracuse University. Additionally, Nicole has taught at Drew University, Eastern Connecticut State University, Shakespeare and Company, and the Syracuse University London Program in conjunction with Shakespeare's Globe. She is a graduate of Carnegie Mellon University's MFA Acting Program and a member of the Circle Rep Theatre Company.
Nicolas Kane Landry - Meisner Technique
Nicolas has been involved in the acting profession for over twenty years devoting ten years of study to The Meisner Technique with many teachers including James Price, Jeff Goldblum, and Martin Barter. His working credits include television shows such as DAYS OF OUR LIVES, GUIDING LIGHT, AS THE WORLD TURNS, GENERAL HOSPITAL and the Showtime series, RUDE AWAKENING starring Lynn Redgrave. He has also appeared in several national commercials, Independent feature films, including HOBOKEN LOU which was nominated for the 2002 b-movie award. His many stage credits are regional and off off Broadway including the Dramalogue's Critics Choice award for the twentieth anniversary of BENT.
Mary Workman - Voice/Speech, Accent Correction, Scene Study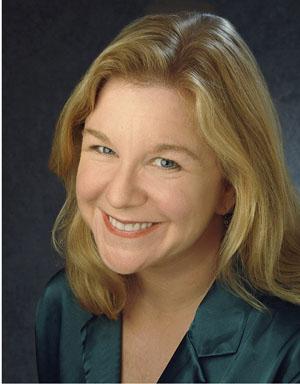 Mary Workmanbegan her career as a television actress and voice-over artist in Los Angeles working with such memorable personalities as James Whitmore and Pearl Bailey. She earned her BA from Pomona College and her MFA from the University of California, Irvine (full-fellowship award) where she studied with Robert Cohen, Jerzy Grotowski, Dudley Knight and Carla Meyer. She has performed extensively in regional theatre and in national tours and has been recognized with several Bay Area Theatre Critics Awards. In New York she has performed leading roles at BAM and Off-Broadway. She has taught for over 20 years in classrooms ranging from the University of California to the American Academy of Dramatic Arts and New York Film Academy in New York. Her students are performing on Broadway and in major motion pictures. She is a member of the Voice and Speech Trainer's Association, SAG, AFTRA and AEA.
Maggie Surovell - Voice & Speech I, II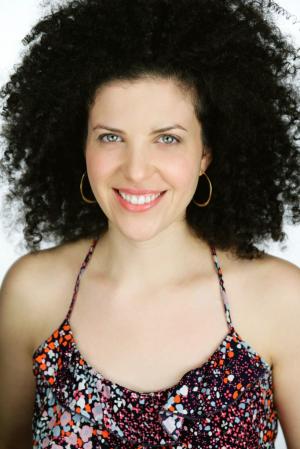 As an Associate Fitzmaurice Voice Teacher and experienced Dialect Coach. Maggie has coached Off-Broadway theater productions at the Museum of Jewish Heritage, Cherry Lane Theatre, Theatre Row, Ensemble Studio Theatre, Saint Anne's Warehouse, P.S 122 and TBG Arts Center. Her regional credits include New York Stage and Film's Powerhouse Theatre, Long Wharf Theatre Company and Fordham University. Maggie has taught voice and dialects in the graduate program at Mason Gross School of the Arts at Rutgers University, Yale School of Drama Summer Program, Sarah Lawrence College, Wagner College, and University of Georgia. Including professionals clients at major corporations and law firms, including American Express, Merrill Lynch, Omnicom, and Milbank Skadden, Arps, Slate, Meagher & Flom. She currently teaches voice and dialects at Circle in the Square, New York Conservatory For Dramatic Arts, AcTeen, & with Rosky Legal Education.
John Grabowski - Director
John Grabowski (Director) is a teacher at The Acting Studio, Inc. He has been resident director of Chelsea Repertory Company since 1985. He is a graduate of Illinois State University, where he majored in theatre.

He has directed the Chelsea Repertory Company productions of Stage Door (Ferber and Kaufman); Romeo and Juliet (Shakespeare); One Flea Spare (Wallace); Getting Out (Norman); Moonchildren (Weller); On the Bum (Bell); What the Butler Saw (Orton); Landscape of the Body (Guare); Mad Forest (Churchill); Hot L Baltimore (Wilson); Streamers (Rabe); Twelfe Night (Shakespeare); Translations (Friel); Top Girls (Churchill); Vinegar Tom (Churchill); The Incredibly Famous Willy Rivers (Metcalfe); Early Dark (Price); The Plough and the Stars (O'Casey); The Journey of the Fifth Horse (Ribman); Paradise Lost (Odets); Dark of the Moon (Berney & Richardson); The Madwoman of Chaillot (Giraudoux); The Rimers of Eldritch (Wilson); and The Lesson (Ionesco). He also wrote and directed Knoxville, 1915, adapted from James Agee's novel A Death in the Family, and The Loves of A, based on Arthur Schnitzler's The Anatole Plays for Chelsea Repertory Company.

He has directed On the Verge (Overmyer) for Fools Pearls and Crumbs From the Table of Joy (Nottage) for Brava Company. He has also directed numerous workshop and lab productions for Chelsea Rep LAB and other smaller New York companies. Those productions include the 2012 NY Fringe Festival entry Almost A Fantasy by Michale Aguirre; The Floating Session (Greenberg); Minor Eccentricities (Williams one-acts); Futz (Owens); Asian Shade (Ketron); The Actor's Nightmare (Durang); Pitching to the Star (Margulies); Marisol (Rivera); Heat (Hauptmann); Three More Sleepless Nights (Churchill); Black Hole (Fensterman); and The Nature and Purpose of the Universe (Durang).

He also directs staged readings of new plays at The Acting Studio, Inc. and other NY theatre companies and is currently head of Chelsea Rep LAB.
James Price - Artistic Director
James is the founding Artistic Director of The Acting Studio, Inc. and Chelsea Repertory Company. Mr. Price majored in theatre at Indiana University and worked as a professional AEA actor before attending and graduating from the Neighborhood Playhouse School of the Theater, to where he later returned as a member of the teaching staff under the tutelage of Mr. Sanford Meisner. Mr. Price is grateful for his 15-year relationship with Mr. Meisner as his protege and personal friend.
Mr. Price has also taught acting at Trinity Rep Conservatory in Providence, RI and has worked as actor, director, teacher, and producer in regional, Off-Off Broadway, stock and college theatres. A task-master with 49 years of experience, he continues to actively train and practice with his fellow Studio associates in conjunction with Chelsea Repertory Company where he actively produces, acts and directs.
Mr. Price is currently senior Meisner instructor at the New York Film Academy since 2003 and is featured in several books on acting, among them Stagecraft by Robert Blumenfeld, Legitimate Acting Coaches in New York by Larry Silverberg, and Acting Professionally by James Manos. He is currently re-tooling himself as an actor and beginning to re-enter the acting profession in conjunction with his teaching, coaching and producing duties.
Grant Neale - Acting
Grant holds a Bachelor of Arts degree in Acting and Theatre from Siena Heights College and has studied advanced technique under James Price at The Acting Studio, Inc. He has performed extensively throughout the country, including three years as member of NY's famed Jean Cocteau Repertory Theatre and is currently a member of The Ridiculous Theatre and Chelsea Repertory Company. In addition, Grant has performed in London and Edinburgh.
Fady Mobader - Acting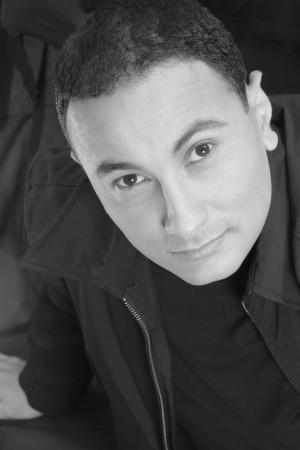 Fady is head of the studio's Arabic language Meisner classes taught in Cairo, Egypt whenever the politcal winds permit. Fady arrived in the US from Egypt in 1992 and achieved a BA in computer science in 1999. Fady has been involved in the acting profession for over five years devoting three years of study to the Meisner Technique with Mr. Price at the studio. During this time he performed several roles with the Chelsea Repertory Company. He completed his studies in the acting program at the Acting Studio Inc. in 2003 and has been a studio member since 2005. He is the studio's newest associate and currently an assistant to the studio's founding director, James Price in his classes at both the studio and the New York Film Academy.
Anne Phelan - Playwriting 1 & 2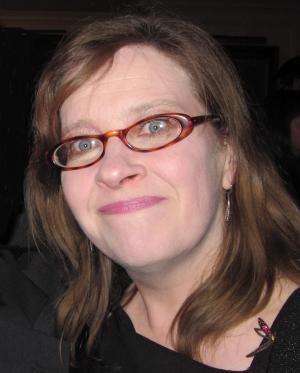 Anne Phelan is a member of The Dramatists Guild. A graduate of Hampshire College (B.A.) and the Trinity Rep Conservatory, Anne has been writing plays for 20 years. She grew up in Cleveland, and lives on an island (in Brooklyn on the Long Island), near a canal (the Gowanus). Her favorite place to write is the William Flanagan Memorial Creative Persons Center at the Edward F. Albee Foundation, where she has twice been a Fellow. Anne has written sixteen full-length plays, nine one-acts, one award-winning children's play, eleven ten-minute plays and two ten-minute musicals. http://dramahound.blogspot.com/
Anne Phelan - Playwriting I&II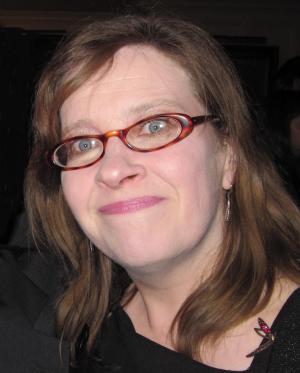 Anne Phelan is a member of The Dramatists Guild. A graduate of Hampshire College (B.A.) and the Trinity Rep Conservatory, Anne has been writing plays for 20 years. She grew up in Cleveland, and lives on an island (in Brooklyn on the Long Island), near a canal (the Gowanus). Her favorite place to write is the William Flanagan Memorial Creative Persons Center at the Edward F. Albee Foundation, where she has twice been a Fellow. Anne has written sixteen full-length plays, nine one-acts, one award-winning children's play, eleven ten-minute plays and two ten-minute musicals. http://dramahound.blogspot.com/
Website:
http://www.annephelan.com/
Anna Maria Cianciulli - Scene Study; Meisner
Anna is the official Italian translator of Sanford Meisner's classic work On Acting. She has received a nomination for the Best Actress Award from the International Festival of Cinema and Technology held in Toronto, for her role of Sara in R. Costa's film Change the World and has played numerous leading and majors roles in independent film productions, featured in film festivals throughout US and Europe, including What Goes Around Comes Around, directed by Susan Batson.
As a director/choreographer her work has been seen at the Vanderbilt Hall of Grand Central Station (Fashion Independence), and on prestigious locations in Rome, Florence, and Milan. Since 1999 she has been directing artistically BdA the arts [enter], a theatre-film laboratory in New York that has co-produced with institutions like BAM, the Kitchen, Grand Central Station, and artists like Domenica Cameron-Scorsese, Kevin Bacon and Michael Bacon, and John Eskow. Anna Maria has played several leading and major roles on New York's Broadway, Off and Off Off Broadway stages (Joyce Soho; St. Peter Church; The Kitchen; Access Theatre; The Equitable Building Auditorium; Theatre for the New City, among others) including Inferno Gala, an event created for Roberto Benigni, and Dinner Party, starring Brian Dennehy. She is currently a member of the faculty of the New York Film Academy in New York where she teaches and directs.